Mountain Taekwondo is located in the heart of Hackettstown, NJ. We have been practicing and teaching Taekwondo for most of our lives. This isn't a business, this is a passion. Martial Arts is a part of our life, and we hope that it will become a part of yours, no matter your fitness or skill level.
Traditional Hapkido

Kodokan Judo

Traditional Weapons

Demonstration Training

Competition Sparring

Full Weight training facility.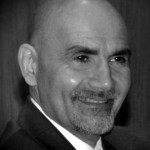 Joseph Di Figlia is the Master Instructor at Mountain Tae Kwon Do Academy. He holds a 6th degree Black Belt and has studied martial arts since 1968. He began his training in Totokon Karate under Toyotoro Myasaki in Queens, NY, and continued under Master Y.K. Park in 1971. In his continuing effort to provide the very best training at Mountain Tae Kwon Do, Master Difiglia has spent significant time in South Korea where he trained with Buddhist Monks and their students. Today, many years later, Master Di Figlia continues to strive towards helping his students achieve their goals in the martial arts. He is dedicated to helping all those practitioners at Mountain Tae Kwon Do be the very best that they can be not only in the martial arts, but in their personal lives as well.
Taekwondo is an ancient Korean martial art. But the sport is not just about kicking and punching. Taekwondo offers several advantages to anyone considering taking up a sport or hobby. It builds confidence, helps your health, provides you with self-defense and instills discipline. Altogether, these advantages provide a compelling argument for taking up Taekwondo.
Located directly across from the old QuickCheck near Hackettstown High School.  Our school is located in the back of the building behind the old Auto Parts Store.